HonorBridge is opening a state-of-the-art Donor Care Center this fall in Chapel Hill, NC
The Importance of a Dedicated Facility​
Dedicated Space for Families
A dedicated facility for donor care and recovery
The HonorBridge Donor Care Center will allow us to transport many of our organ, eye, and tissue  donors to our own location, improving our efficiency and productivity. The Center will feature three sterile recovery suites, diagnostic and imaging technology, improved educational spaces, a family comfort center, and a memorial garden to honor our heroes. Our commitment to our healthcare partners and donor families remains our number one priority. The Donor Care Center will allow us to further our mission and better serve our community.
The Memorial Garden will be a unique place to remember and honor our heroes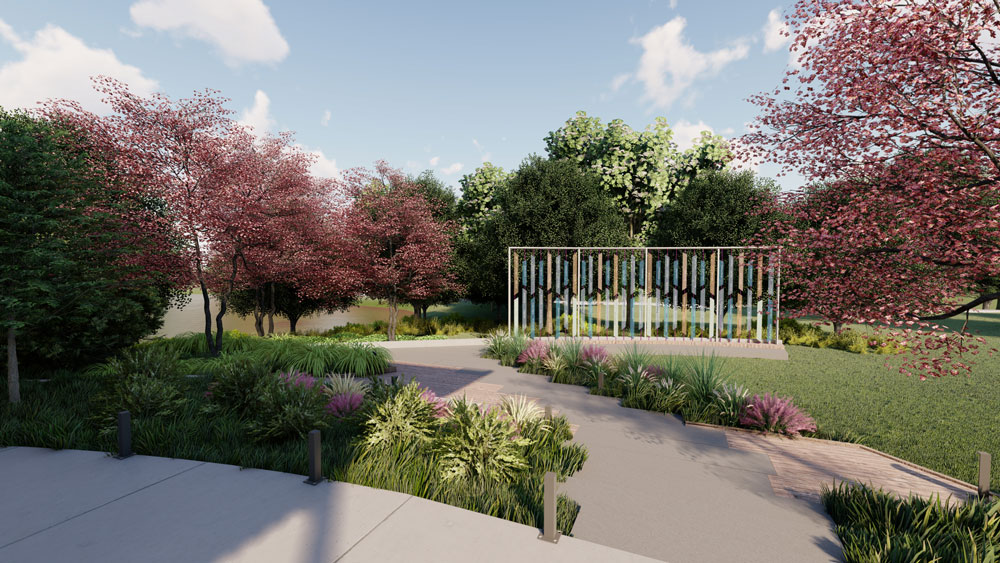 The Donor Memorial Garden adjacent to our family comfort center provides a place to honor, remember, and celebrate the lives and tremendous gifts given by our donor heroes. The Garden will feature a one-of-a-kind art installation as a tribute to individual donors and to all of the heroes who give the gift of life each year. The space will be used for celebrations of life and for personal reflection and meditation.
The new Donor Care Center will improve the way we work so we can save and heal more lives